The Scottish Power Kite Association
The SPKA has been running for a number of years, facilitating insurance and promoting Power Kite related activities. Power Kiting comes in a number of forms, Kite Buggying, Kite Landboarding, Kite Surfing, Snow Kiting, Kite Jumping and Scudding.
Membership facility reinstated
Following our affiliation to the British Kite Sports Association (BKSA) we are now again able to offer third party insurance facilities for flying power kites. This is available by joining the SPKA via the BKSA membership facility. By selecting the Scottish Power Kite Association from the BKSA club menu, the SPKA receive a contribution for each membership/insurance selected. All insurance provision and cover details are available from the BKSA web site.


The 2017 European Championships were held at the end of August beginning of September at Hoylake on the Wirral
Five of our top pilots attended the competition; Stuart Mackay (14th), Stephen Pirie (18th), Bob Mitchell (32nd), Alan Payne (39th) and Tommy Hastings (40th, in his first European competition), all put in commendable performances representing Scotland against the rest of Europe. The Association offers its congratulations to the new European male and female Champions; David van Boven, Belgium and Olivia Lys, France. Germany took the top honours in the team awards. Congratulations also to the PKA for hosting such a great event!
A kick start to the new race season 2017/18
Following a recent Committee Meeting it was agreed to give as much notice as possible for the new season's first race meeting. The Association would like to advise that the first race weekend will be on the 7th & 8th October 2018 to be held at West Sands St. Andrews from 0900 both days. The remaining dates for the rest of the season will be decided at the A.G.M. on the 24th September 2017 and listed there after on the events page.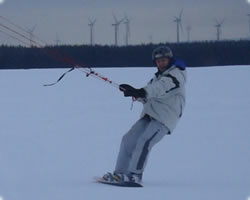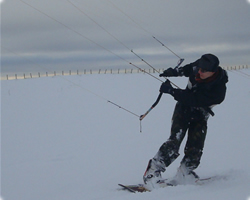 ---
Affiliated to the:

Comment on the SPKA

If you would like to comment or suggest something relating to any aspect of Power Kiting in Scotland or the SPKA please do not hesitate to contact the committee via the contacts page. Or simply This email address is being protected from spambots. You need JavaScript enabled to view it..